For Global Grade 3's original post click below…
Hello Global Grade 3,
How can a dot teach a lesson? Our world is full of dots and for International Dot Day I shared an extended comment with some classes I visited. It was about dots. It was the post just before this one. Here's the link…
Now I see you also had a dotty time and thought to share a little about Peter Reynold's story, "The Dot". On reading your post, I thought I'd share a dot you might know, a dot from me to you.
I viewed the Animoto of your dots and was amazed by the complex, colourful, patterned, pictured dots. I can see how creative you all are and I know you are going to make your mark. I feel lucky I'll be able to see your marks being made in the posts on your blog.
Nick and Chris – Mistakes only need be mistakes if they stop you from trying. Whether we are right or wrong, all we do is part of our learning journey. We should see our experiences in life as opportunities, opportunities to do better, opportunities to make our next learning step and opportunities to show the world what we can achieve if we keep trying.
Christopher and Davis

– Your words are true. We should never let ourselves believe we can't. If we have hopes and dreams, things we wish to achieve in life, we should work towards achieving them. Whether we one day make it or not doesn't matter so long as we can look back and say…
I always tried my hardest and never gave up.
Amro and Tre

– Trusting ourselves is important in life no matter what our age. Self-doubt can be like a high brick wall blocking our path. We can choose to let us stop us or we can find our way over, under or around it.
Danny and Elijah

– When I was seven, I said to my parents I wanted to be a teacher. While I had other dreams like being a steam train driver (yes, I'm old enough to remember when they pulled normal trains), the dream of being a teacher was always there. I didn't give up as I completed school nor when I worked towards my science degree from university (college) or when attending teacher's college. I knew had something to share. I knew I could make a difference. Even when a health problem stopped me being a full time teacher, I looked for ways to be involved. It was my will to keep trying which brought me to blogging and helped introduce me to all of you. I didn't give up.
Jayden, Ella and Cemre

– Your words are wise. We all have goals in our life. Some might never be achieved but, if we aren't willing to try, we can say we tried to achieve.
I would rather try to achieve a goal than look back on my life and think, "I wonder what might have happened if…"
Zubayda, Chelsea and Rayann

– "The only failure is not making a mark." This very statement is a mark you have made. You don't need to be an adult to make a mark, you only need be willing to try whether it's solving a math problem in class or freeing the world from hunger.
Lauren – Your comment is very interesting as it points towards personal bests. Imagine someone who, when old enough, dreams of being an Olympian. They compete with others as they grow, sometimes winning and sometimes not. What they do have in their hearts is the will to keep trying. Whether they earn a medal or not, if they achieve their personal best they know they have made their mark.
AJ and Tyler

– A squiggle becomes a shape. A shape becomes a design. A design becomes a pattern. The pattern becomes a picture. The picture causes a smile. The smile is shared with others. The world becomes a happier place. It all started with a squiggle and a wish to do more.
Dimitrios, Rebecca & Joyce

– When I look back over my life as a teacher, I know I have made a mark in the lives of hundreds of students. In turn, they have come to make their marks on the lives of others. What we do to make a mark isn't just a mark in our lives, our marks can help others make theirs.
Ben & Tommy

– Two boys sitting in a third grade room in Canada are given the chance to add a comment to the class blog.  They use their opportunity to encourage others to make a mark, to never give up, to seek original marks rather than copy others. In sharing their advice, they make their own mark.
Now your questions…
Have I read any books that inspire me to persevere and work through challenges?
These days I am more likely to read about inspirational people online because of the way I now share. I have Twitter followers who are singers who inspire me as they work to achieve their dream of being a performer. I have Twitter followers who have their own charities, despite being sick themselves, who inspire me because of their work for others. I have Twitter followers who are teachers who always inspire me through their wise words and the work of their students they share. This includes Global Grade 3 whose posts always inspire me.
Do I have a favourite quote that I think of when I am facing a challenge?
I always liked a saying from Confucius that goes something like this…
"A journey of a thousand miles starts with the first step."
It always makes me think to not consider how long or far we must travel. The most important thing in life is to make that first step. Step after step we make our journey through life.
When I am feeling frustrated and think I "can't", what do I do to move PAST these feelings to get back on the "horse" and TRY again?
We can all feel frustrated at times when we have tried and can't. This can be a normal part of life. What makes us a stronger person is being willing to look for other ways. If I find I can't, I look for other ways so I can. Here's an example…
A teacher asked if I could record her working with two five year old children. She wanted to share with parents how children practise reading in class. She added a request. Is it possible to show the child's face so parents could see the child sound words but also show the child following the words in the book?
Now there is a problem with this. Filming the face, the book in front of them is upside down to the camera. It took a moment's thought for me to solve the problem. I used a second camera also at the front so it wouldn't show up on the DVD. I used my software to zoom in on the book, turn the recording upside down so the book was the correct way, then added the book to the bottom of the video watching the child's face. Parents can see the faces but the bottom part of the screen shows the child following the words with the book the right way around.
It would have been easier to say it couldn't be done but I try never to think that way.
Here is my dot again. Will you share it with others?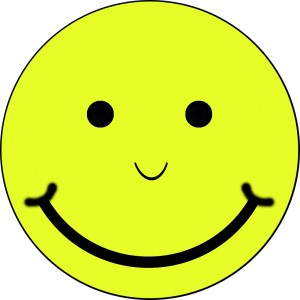 Schools and students have permission to use this graphic for non-commercial, educational purposes.
Keep blogging.
@RossMannell